Dimensions: 4' x 4' each Materials: Latex, acrylic & oil stain on wood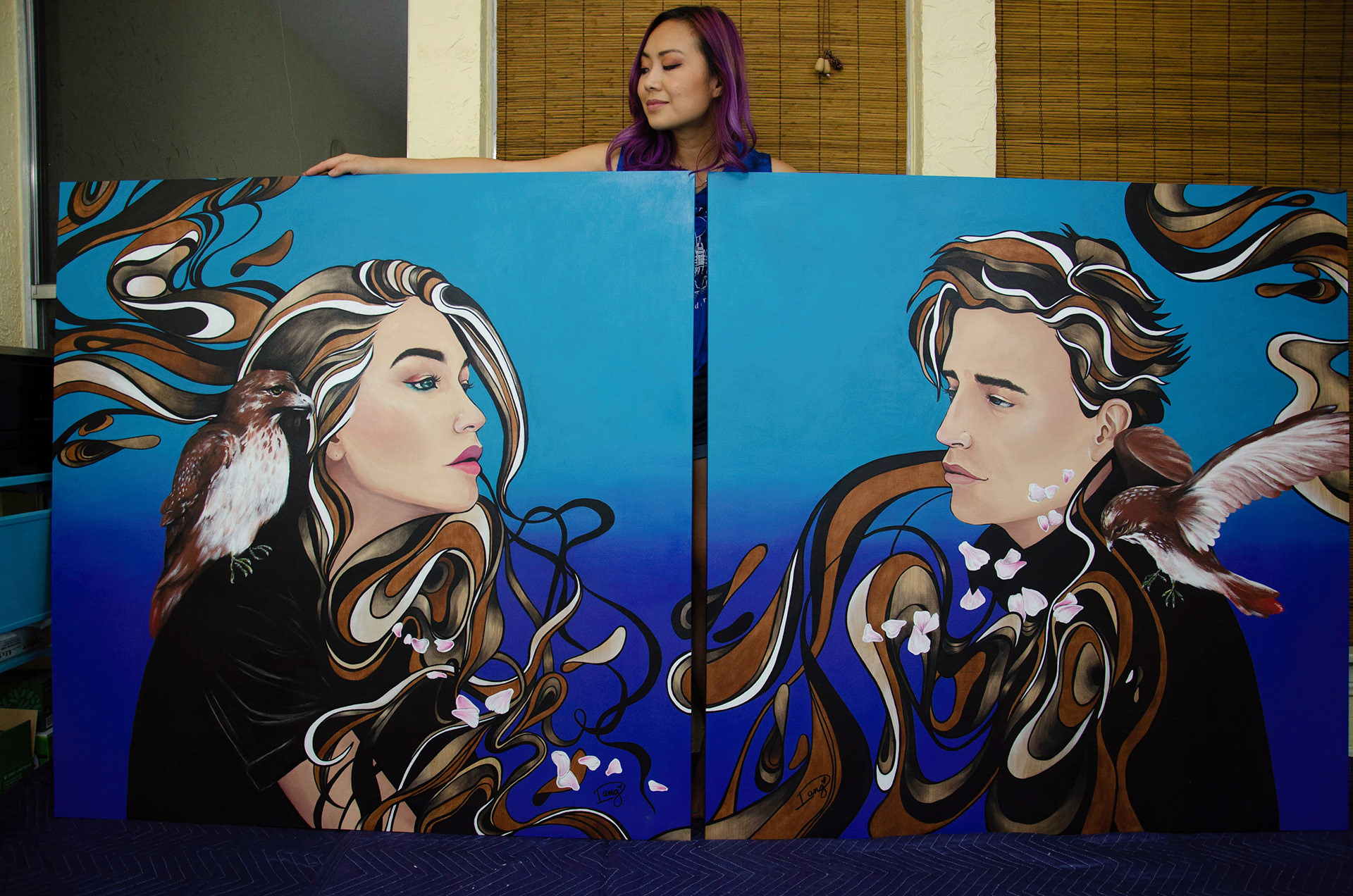 This piece was created for Caydon Properties in partnership with Houston Arts Alliance. 27 Houston artists were selected through an artist call. Each selected artist created two paintings to hang at Drewery Place, with the idea that they would reside on the same floor.
My two paintings are meant to live as a pair and can be hung a part or side by side. They can be seen at Drewery Place in Houston, TX on the 10th floor. I used latex, acrylic, and oil stain to create these pieces as I wanted to let some of the beautiful birch panel show through. They are meant to represent a pair of lovers who didn't know where they started or where they ended, but knew that they are a completed whole, flowing and living in unison.