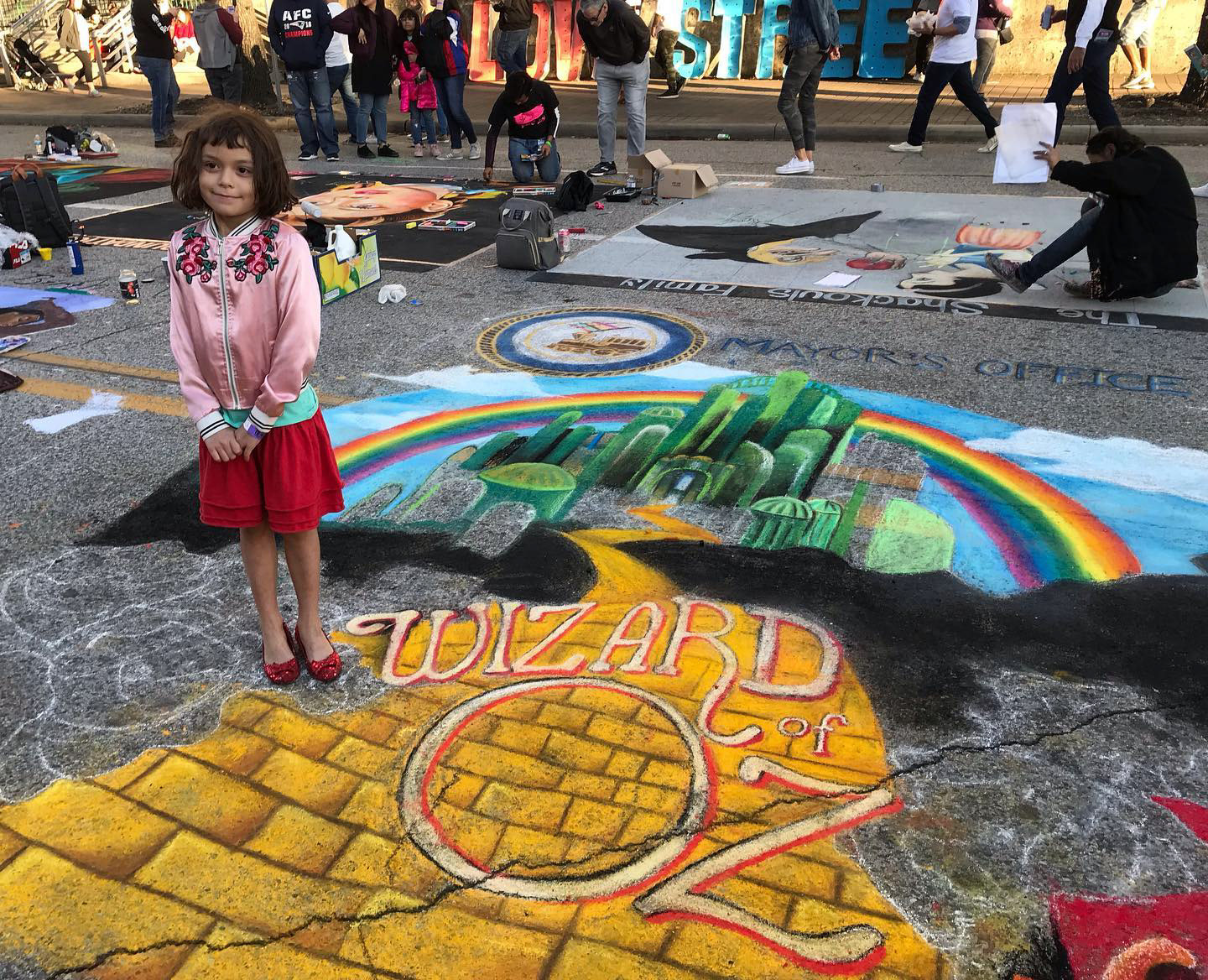 How cute is the little lady in ruby slippers who found her way into our chalk art?!?
2019's Via Colori theme was "Sound and Cinema", so my family and I decided to go with a fun Wizard of Oz piece to honor one of the first films produced in technicolor. Did you know that Dorothy's famous red shoes were actually silver in the novel it was based on? The shoes were red in the motion picture to take advantage of the new-at-the-time three-strip technicolor process in 1939.
We were so honored to be sponsored by the Mayor's Office of Cultural Affairs and took extra care to include their logo with our artwork. I always have my 2 favorite artists/helpers for this even: my daughter Isabelle Le and my nephew Brandyn Dang. We love connecting with the people while creating live art. It's always been our favorite event of the year together. 
I named this piece after Dorothy's famous line, "there's no place like home," simply because it was fitting. Houston is my home and I'm such a lucky girl. I hope this piece brightens your day as it did for us when we created it. <3