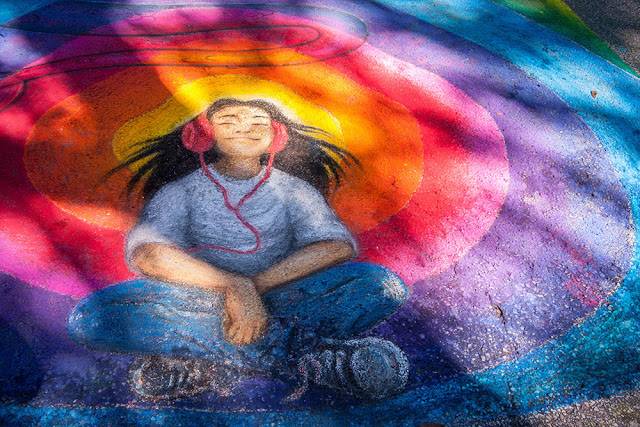 Artists: (team) Erik Martinez, Vivienne Dang, Carl Owens Jr., Jane Nghiem, and Anna Dulin
My first year at the Houston Via Colori Street Painting Festival was so fun! Our team created this 10 feet by 10 feet mural on the streets of Downtown Houston; right in front of City Hall.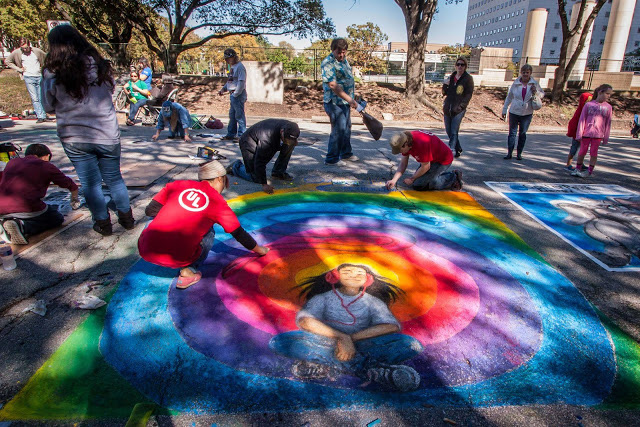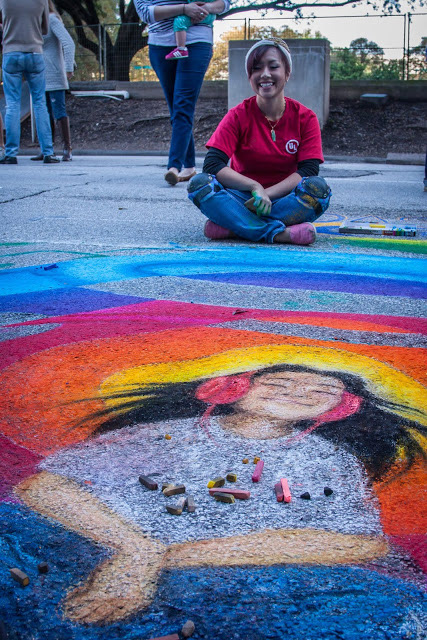 Erik Martinez came up with the initial sketch for this chalk painting, and as a group, we executed the concept with chalk pastels on the concrete road. It was a great collaboration and we were voted into the 2014 Fan Favorite Top 20 Artists.