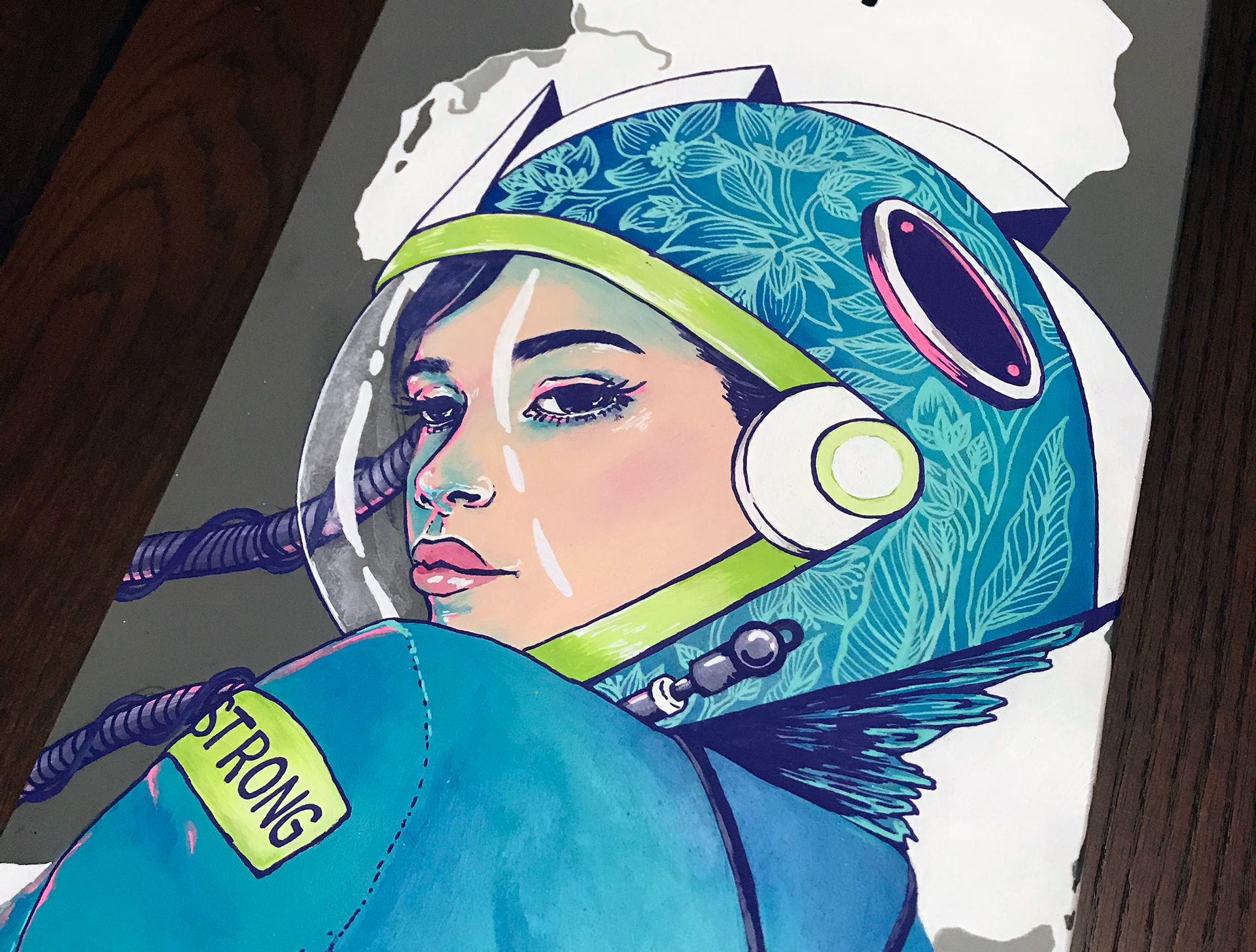 Space is an inspirational concept to me and I'm very fortunate to live so close to the NASA Space Center! This painting was done digitally first and I just loved it so much that I knew I needed to paint it traditionally. When I found out about the 
Learn and Skate
 initiative (raising money to build the first skate park in Oulan Bator, Mongolia, and a library), I already knew this was the piece I wanted to paint for the show.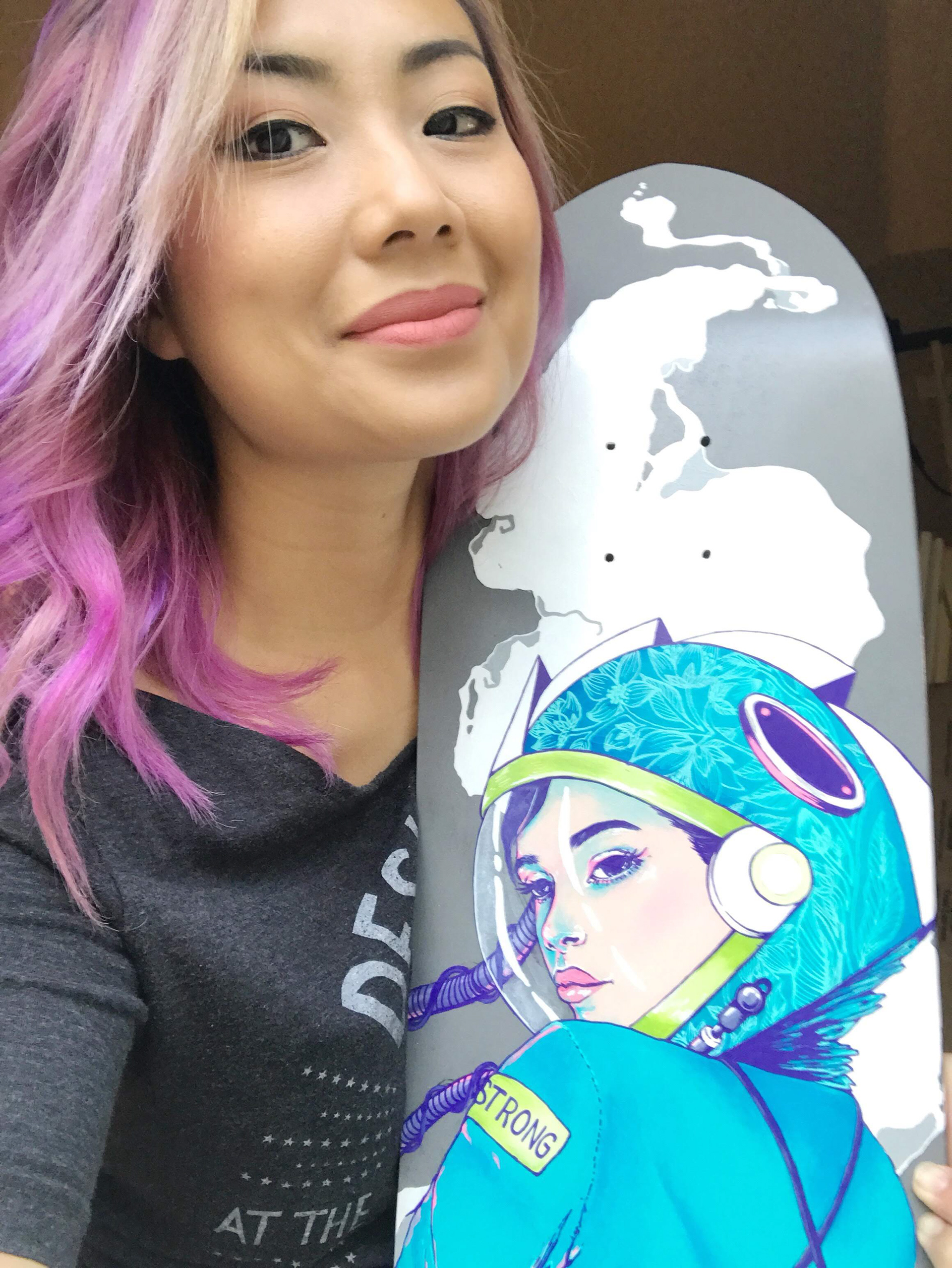 I am so honored to be a part of the exhibit that took place during 
Crush Walls
 in Denver, CO, September 3-9. I just wished I could have been there in person! The whole event looked amazing. This particular auction is online; hosted by Paddle8 until September 19, 2018: 
here
.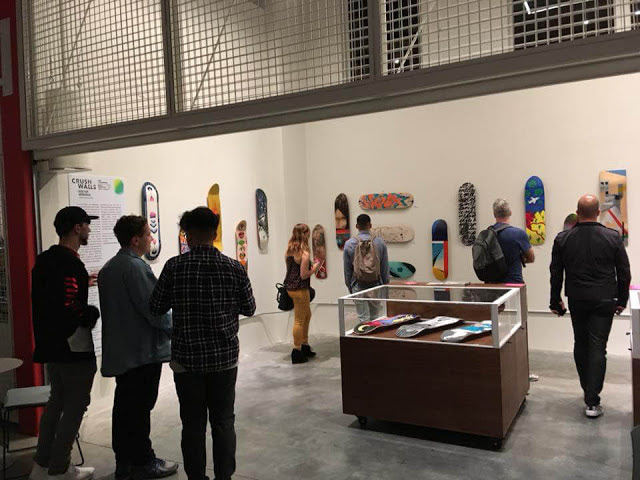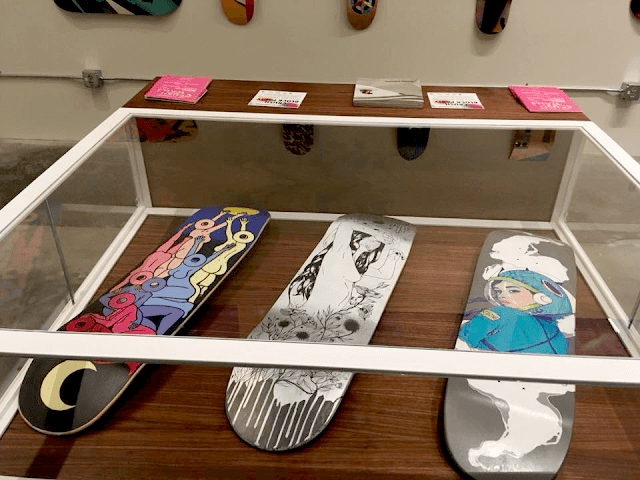 Gallery photos by Learnandskate