This mural is dedicated in memory of Lisa Benitez who was a vibrant and amazing woman. It's an honor to make art for such a loving lady.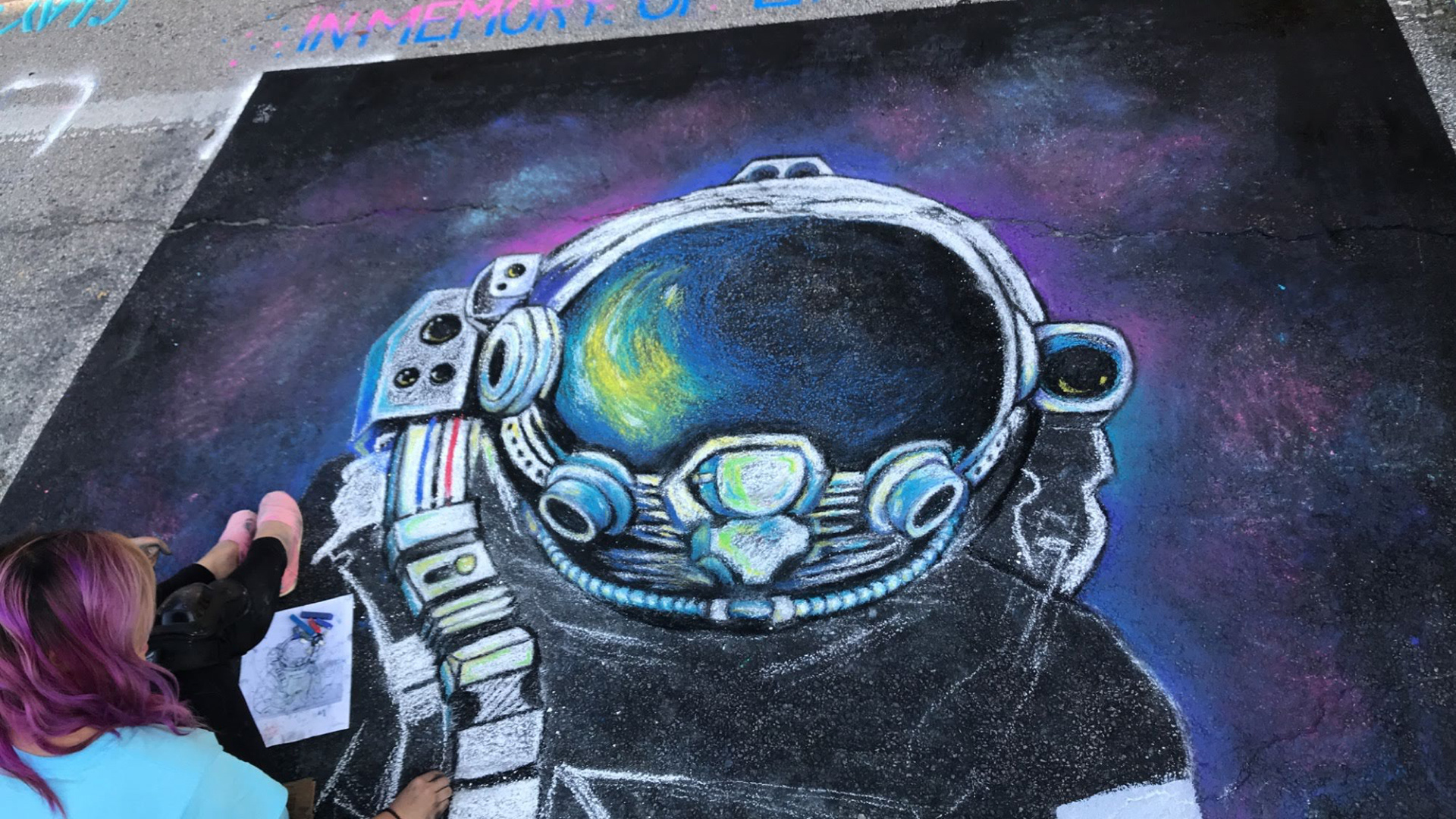 The theme this year was 'Deep in the Art of Texas' and I wanted to highlight Space City since it's my side of H-town and incorporate something fun to send our love out into the universe. Our heart tether on the astronaut got washed away but we still got amazing feedback overall.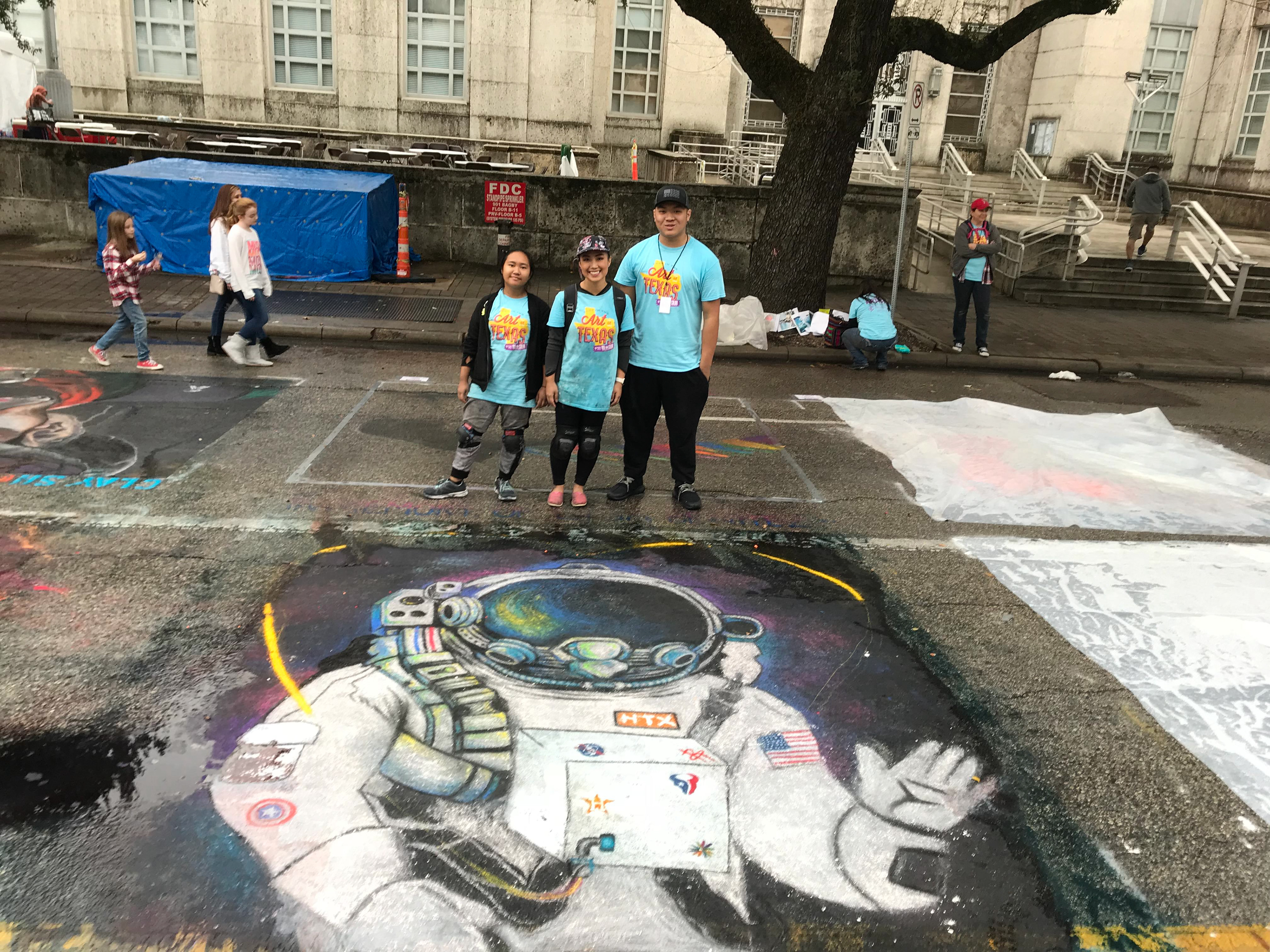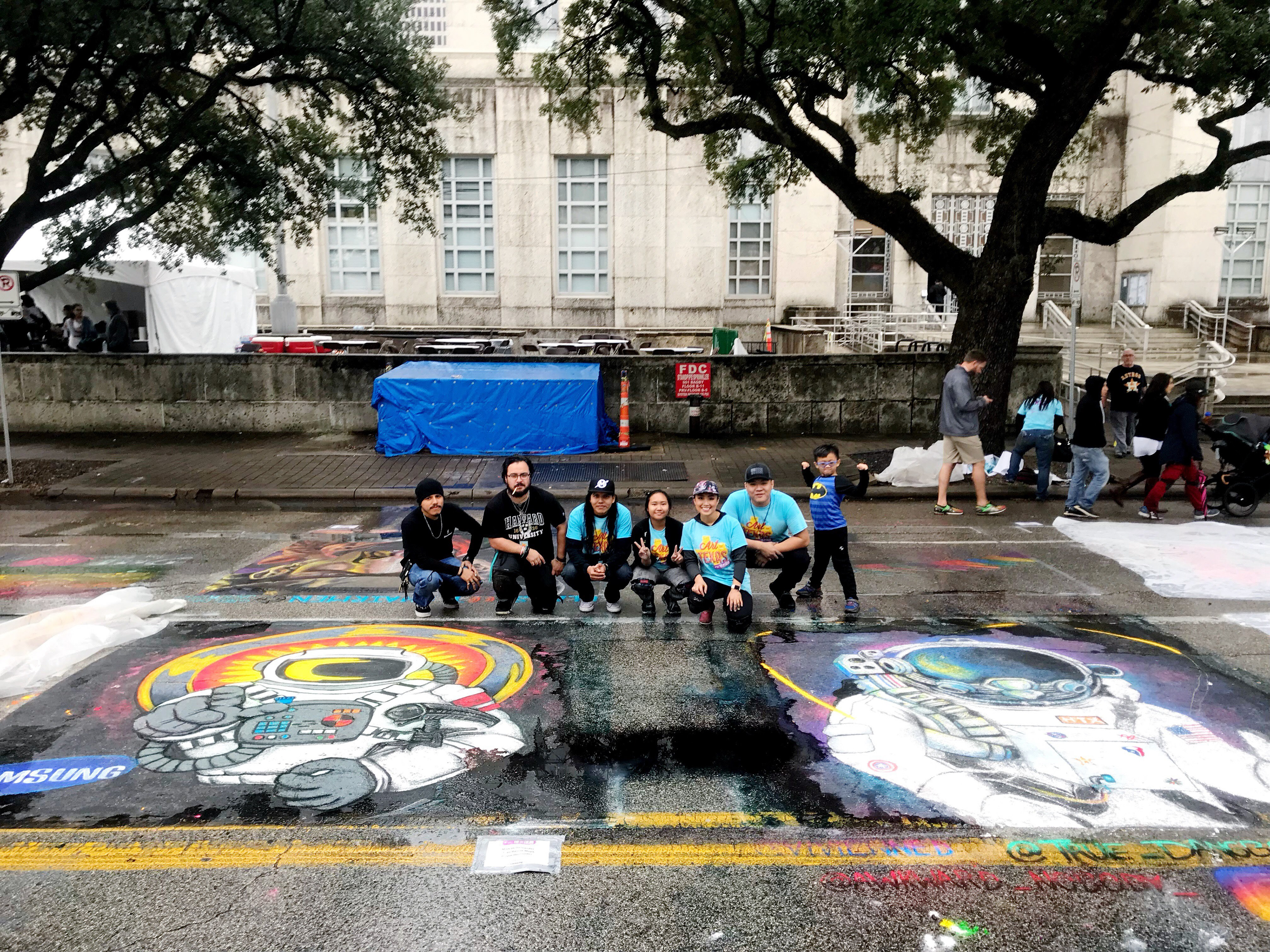 It's always a blast working with my daughter, Isabelle Le, and nephew, Brandyn Dang. Our neighbors had a similar concept so we decided to join forces and unite in a collaboration piece. We connected our squares together with black tempera paint and a galaxy texture, but it didn't hold up through the rain storm.
Thank you Via Colori and all the sweet volunteers who make this happen year after year.