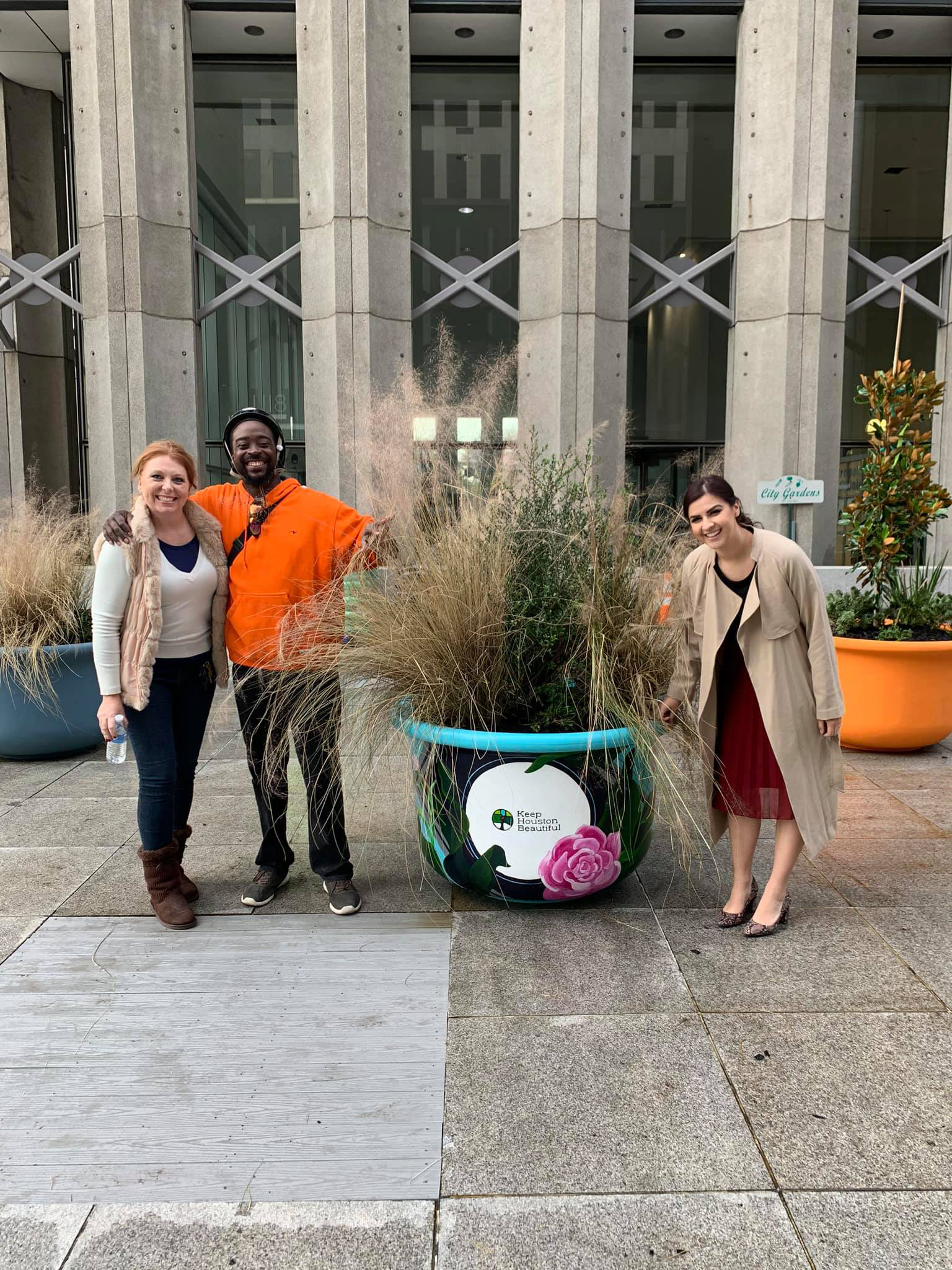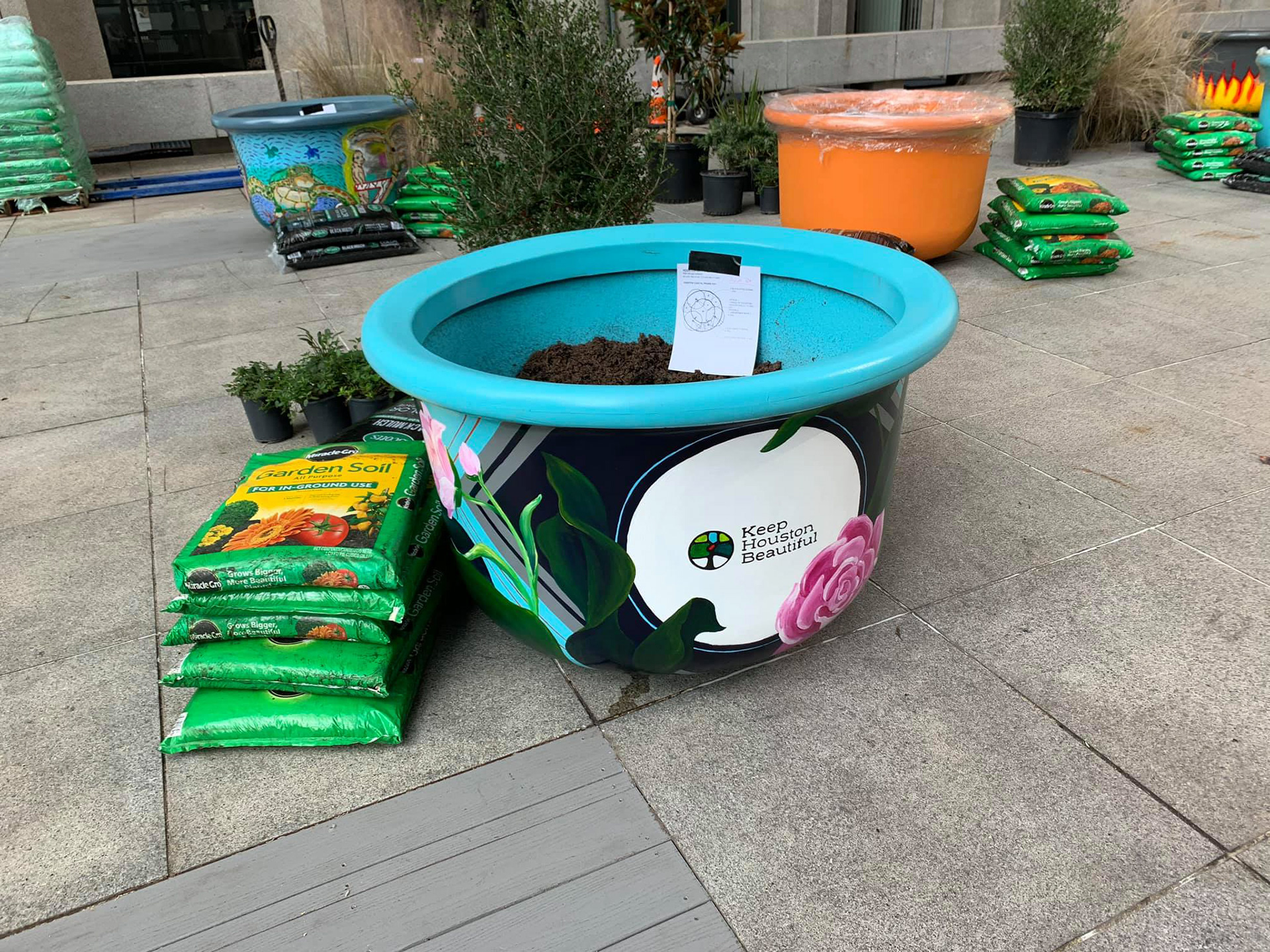 *Images above are taken by Keep Houston Beautiful.
Keep Houston Beautiful's goal of reimagining old planters into new works of art helps downtown Houston stay lively and environmentally beautiful. In 2019, an open call to artists selected a few local area artists to hang out for a few days and paint these recycled planters. 
I was very honored to be amongst the few that were chosen! This planter focuses around their "Environmental" theme and is located at 611 Walker St. in Houston, Texas.